Antimicrobial effect of High ORAC
Dear Friends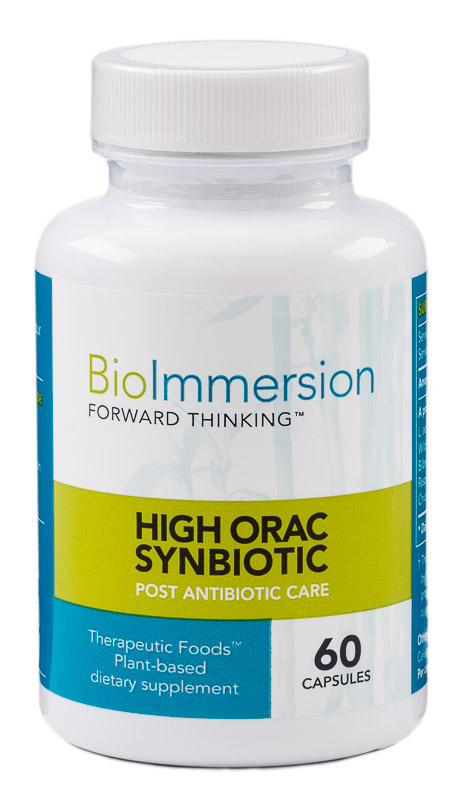 Berry phenolics selectively inhibit the growth of intestinal pathogens.
Such is the title of Puupponen‐Pimiä et al.'s (2005) research on berry phenolics.  The purpose of the their study was to determine the effects of berries and berry phenolics on selected pathogenic gastrointestinal bacteria and to identify single phenolic compounds possessing antimicrobial activity.
Phenolic's antimicrobial activity has gained importance as phenolic berry extracts inhibit the growth of selected Gram-negative intestinal bacteria and are not active against Gram-positive beneficial probiotic lactic acid bacteria (Puupponen-Pimiä et al. 2001).
The study includes a selection of Scandanavian berries whose collective polyphenolic content is similiar to what is present in the offering in our High ORAC Synbiotic.
The outcome of the study showed that Staphlococcus, E coli, Salmonella were inhibited, while lactic acid bacteria such as L. rhamnosus was not effected.  This is particularly important because the increased incidence of antibiotic resistant strains of the above pathogens.  Staph. aureus, the most dangerous of drug resistant pathogens was well inhibited by this collection (Puupponen‐Pimiä, 2005).
BioImmersion's High ORAC Synbiotic powerfully mixes polyphenols with Lactobacillus and Bifidobacterium species.
Per capsule: A minimum of 25 billion CFU (Colony Forming Units) of probiotics and a high ORAC (Oxygen Radical Absorbent Capacity) score of 3000 from the berry phenolics.  The extracts include blueberry, bilberry and grape seed extracts along with other whole berries, quercetin and resveratrol.

References
Puupponen‐Pimiä, R., Nohynek, L., Hartmann‐Schmidlin, S., Kähkönen, M., Heinonen, M., Määttä‐Riihinen, K., & Oksman‐Caldentey, K. M. (2005). Berry phenolics selectively inhibit the growth of intestinal pathogens. Journal of applied microbiology, 98(4), 991-1000.
http://onlinelibrary.wiley.com/doi/10.1111/j.1365-2672.2005.02547.x/full
Sincerely yours,
Seann
We have developed our products based on scientific research and/or the practical experience of many healthcare practitioners. There is a growing body of literature on food based nutrition and supplements and their application in support of our health. Please use our products under the advisement of your doctor.
Green Facts:

The modulation of the gut microbiome composition by alteration of food habits has potentialities in health improvement or even disease prevention.
Polyphenols are extensively metabolized by gut bacteria into a complex series of end-products that support a significant effect on the functional ecology of symbiotic partners that can affect the host physiology.
Moco, S., Martin, F. P. J., & Rezzi, S. (2012). Metabolomics view on gut microbiome modulation by polyphenol-rich foods. Journal of proteome research, 11(10), 4781-4790. http://pubs.acs.org/doi/abs/10.1021/pr300581s.


©2005 – 2018 BioImmersion Inc. All Rights Reserved