Dear Friends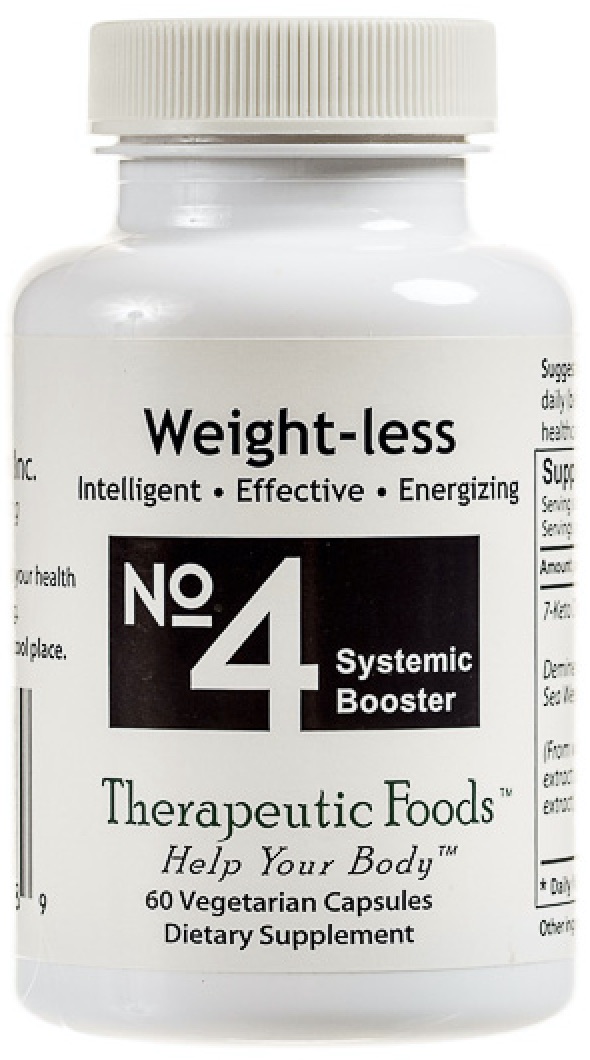 Recent research has shown the link between chronic hyperglycemia, oxidative stress, and weight gain. Hyperglycemia puts our body into a state of oxidative stress, which leads to many pathologies such as diabetes mellitus, obesity, cancer, and cardiovascular diseases (Domingueti et al., 2016).
Ingredients of Weight-Less per capsule
7-Keto DHEA- 25mg (helps to burn fat)
2 Brown Seaweed extracts- 200mg (help to lower and prevent high blood sugar levels, offers a strong anti-inflammatory, and supports weight loss)
Take 1 – 2 capsules of Weight-less one-half hour before meals, especially important before your carbohydrate (or meat) laden meals.* (See Green Facts on meat and diabetes)
Food Science
The ingredients in Weight-less have been shown to reduce both the states of hyperglycemia and oxidative stress. The Kelp and Bladderwrack polyphenol extracts (phlorotannins) offer organic-certified bioactive ingredients that (1) act on amylase and glucosidase enzymes to optimize post-meal blood glucose and insulin responses and (2) demonstrate that they have a high total antioxidant activity as verified by the Total ORAC 6.0 assay.
The phenols in the kelp and bladderwrack have superior antioxidant activity – a neutralizing effect – on the primary free radical superoxide anion. Superoxide  anion is known as the "mother of  free radicals" because  it also can become a hydroxyl ROS, a nitrogen RNS and a hydrogen peroxide ROS.
Thus, Weight-Less helps prevent post-meal hyperglycemia and has a direct scavenging action on excess free radical generation.  The key is not to totally neutralize all free radical activity but to bring about a healthy redox homeostasis.
References:
Domingueti, C. P., Dusse, L. M. S. A., das Graças Carvalho, M., de Sousa, L. P., Gomes, K. B., & Fernandes, A. P. (2016). Diabetes mellitus: The linkage between oxidative stress, inflammation, hypercoagulability and vascular complications. Journal of diabetes and its complications, 30(4), 738-745.
Hulsmans, M., & Holvoet, P. (2010). The vicious circle between oxidative stress and inflammation in atherosclerosis. Journal of cellular and molecular medicine, 14(1‐2), 70-78.
InterAct Consortium. (2013). Association between dietary meat consumption and incident type 2 diabetes: the EPIC-InterAct study. Diabetologia, 56(1), 47-59
Gutowski, M., & Kowalczyk, S. (2013). A study of free radical chemistry: their role and pathophysiological significance. Acta Biochimica Polonica, 60(1), 1-16.
Valko, M., Rhodes, C., Moncol, J., Izakovic, M. M., & Mazur, M. (2006). Free radicals, metals and antioxidants in oxidative stress-induced cancer. Chemico-biological interactions, 160(1), 1-40.
Sincerely yours,
Seann
We have developed our products based on scientific research and/or the practical experience of many healthcare practitioners. There is a growing body of literature on food based nutrition and supplements and their application in support of our health. Please use our products under the advisement of your doctor.
Green Facts:

High meat intake is also shown in research to generate oxidatative stress and hyperglacemia. We will discuss this in another email but meanwhile, see Dr. Greger's informative video on Why is meat a risk factor for diabetes?

©2005 – 2017 BioImmersion Inc. All Rights Reserved