Chlorella for Fat Burning?
Dear Friends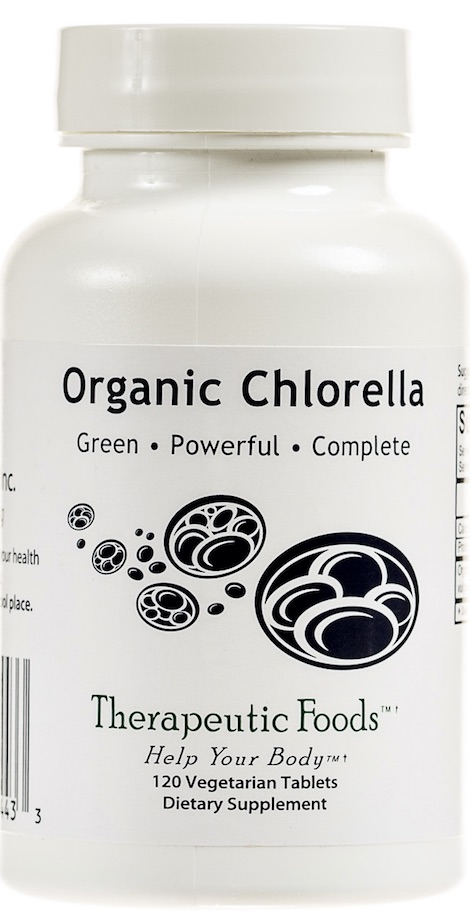 Chlorella is not often thought of as part of a weight loss protocol but with its powerful green nutrients, amino acids, vitamins, minerals and more, cholorella in fact can help with metabolic diseases such as obesity and diabetes.
Chlorella for fat burning?  Mizoguchi et al. (2008) concluded in their study, Nutrigenomic studies of effects of chlorella on subjects with high-risk factors for lifestyle-related disease, that chlorella intake resulted in noticeable reductions in body fat percentage, serum total cholesterol, and fasting blood glucose levels.
The researchers conducted Chlorella ingestion tests on 17 subjects with high risk factors for lifestyle-related diseases and 17 healthy subjects over a 16-week period including a 4-week post-observation period.
They utilized standard blood biochemical tests and also nutrigenomic analyses: analyzing gene expression profiles in whole blood cells in the peripheral blood before and after Chlorella intake.
Chlorella influences a myriad of metabolic pathways.  These included genes involved in fat metabolism and insulin signaling pathways.  There were clear variations in the expression profiles of genes directly related to uptake of glucose resulting from Chlorella intake, indicating that the activation of insulin signaling pathways could be the reason for the hypoglycemic effects of Chlorella.
The results of Mizoguchi et al. research as well as other studies (see below) showed that Chlorella intake brings about improvements in both fat and glucose metabolism.
References:
Grundy, S. M. (2004). Obesity, metabolic syndrome, and cardiovascular disease. The Journal of Clinical Endocrinology & Metabolism, 89(6), 2595-2600.
Mizoguchi et al. (2008). Nutrigenomic studies of effects of Chlorella on subjects with high-risk factors for lifestyle-related disease.  J Med Food; 11(3): 395-404.
Vecina et al. (2014). Chlorella modulate insulin signaling pathway and prevents high-fat diet–induced insulin resistance in mice. Life Sci; 95(1): 45-52.
Sincerely yours,
Seann
We have developed our products based on scientific research and/or the practical experience of many healthcare practitioners. There is a growing body of literature on food based nutrition and supplements and their application in support of our health. Please use our products under the advisement of your doctor.
Green Facts:

Using Chlorella as a daily dietary supplement facilitates many functions in the body that affect our metabolism. The suggested dosage is 4-6 tablets twice daily in order to duplicate the amounts used in the study.  However, much less amounts can be tried for achieving positive results, as you can see in the Forward Thinking Newsletter entitled Chlorella for Fatty Liver (Nov. 29, 2017).

©2005 – 2017 BioImmersion Inc. All Rights Reserved