Viral Infections? Consider Chlorella
Dear Friends
Viral infections? Don't forget to add Chlorella to your protocol.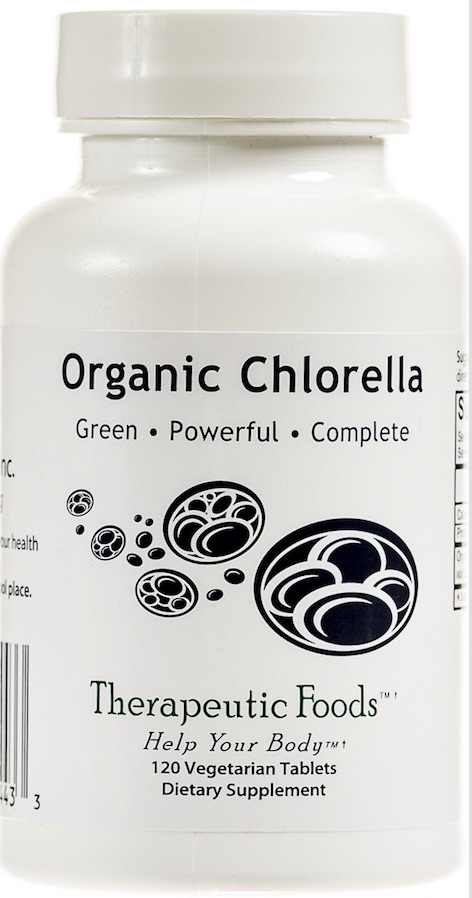 Historically, Chlorella is known as a superfood with a wide range of phytochemicals such as carotenoids, vitamins, polysaccharides, and essential fatty acids. Since the 1950s, Chlorella has been found to have antimicrobial properties, akin to antibiotics (Borowitzka, 1986, 1995, respectively). A more recent study by Kwak and associates demonstrates Chlorella's ability to boost several markers of the immune system.
An 8-week randomized, double-blinded, placebo-controlled study of Chlorella (5g) was conducted to see the immune/inflammation response in healthy humans. Kwak et al. (2012) primarily measured the cytotoxic activities of Natural Killer (NK) cells and serum concentrations of interferon-y, interleukin-1ß and interleukin-12, and found significant increases.
These results suggest a beneficial immune-stimulatory effect of short-term supplementation of Chlorella which enhances the NK cell activity and produces interferon-γ and interleukin-12 as well as interleukin-1β, the Th-1 cell-induced cytokines in healthy people.
As a short-term supplementation for immune stimulatory effect: 8-10 tablets of Chlorella. For maintenance, 4-6 tablets.
References
Borowitzka, M. A. (1995). Microalgae as sources of pharmaceuticals and other biologically active compounds. Journal of Applied Phycology, 7(1), 3-15. Abstract
Borowitzka, M. A. (1986). Micro-algae as sources of fine chemicals. Microbiological sciences, 3(12), 372-375. Abstract
Kwak, J. H., Baek, S. H., Woo, Y., Han, J. K., Kim, B. G., Kim, O. Y., & Lee, J. H. (2012). Beneficial immunostimulatory effect of short-term Chlorella supplementation: enhancement of natural killer cell activity and early inflammatory response (randomized, double-blinded, placebo-controlled trial). Nutrition journal, 11(1), 53. https://doi.org/10.1186/1475-2891-11-53
Sincerely yours,
Seann
We have developed our products based on scientific research and/or the practical experience of many healthcare practitioners. There is a growing body of literature on food based nutrition and supplements and their application in support of our health. Please use our products under the advisement of your doctor.
Green Facts:

The Game Changers- a teaser for this documentary by James Cameron
(http://gamechangersmovie.com/)
"What I discovered was so revolutionary, with such profound implications for performance, health, and the future of the planet itself, that I had to share it with the world."  Quote from James Wilks
©2005 – 2018 BioImmersion Inc. All Rights Reserved