Dear Friends
Happy New Year!
Winter is upon us, and hence the cold and flu season. Our new year resolution: To strengthen our immune system.

An exciting BioImmersion product for the flu and cold season is our LactORN – the next generation probiotic. A must have flu/cold immune booster.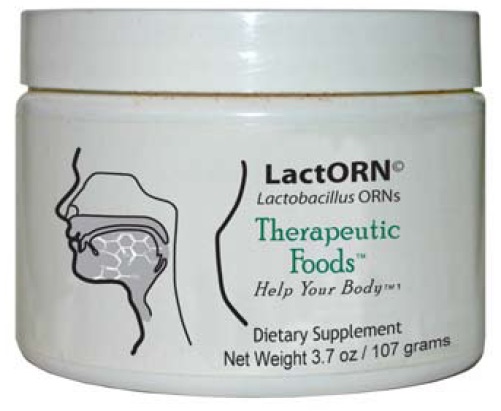 What is LactORN and how does it work?

LactORN contains the probiotic Lactobacillus casei grown in a way to retain its natural oligoribonucleotides (ORNs). Plus it contains the prebiotic inulin derived from organic chicory root. Dairy free. Soy free. Gluten free.
Take one tsp 1 and disolve in the mouth,  2-3 times a week for immune boosting.  If you have a cold/flu, take a teaspoon of LactORN plus a capsule or two of our Organic Garlic.
The Lactobacillus casei's ORNs are also called microRNAs, our immune boosting communication molecules. Across animal species, the LactORN has been shown to support immune system competencies to prevent infections caused by viruses and bacteria. It helps the body to protect itself from toxins.  Plus, it keeps the adaptive immune system from overreacting into septic shock.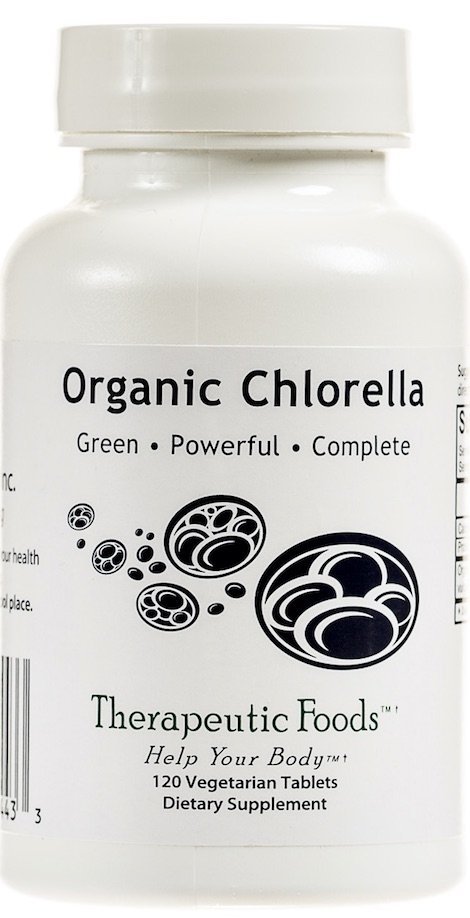 Organic Chlorella enhances the immune system's ability to defend against and fight upper respiratory tract infections (URTI), and inhibit reactivation of dormant Epstein Barr Virus (EBV).
The adaptive immune system plays a crucial role in our mucosal membrane's ability to ward off pathogenic microbial invasion.
Otsuki et al.'s (2011) research showed that chlorella supplementation increases mucosal SigA levels thereby enhancing our body's mucous membrane's barrier protection from bacteria and viruses.
In another 2011 study, Yamauchi et al. found that during intense training of athletes, those that showed a reduced level of SIgA had a greater chance of coming down with upper respiratory tract infections and/or an reactivation of latent viruses such as Epstein-Barr virus (EBV).  In their study, the EBV-DNA levels tended to be higher in subjects who exhibit sore throat and cough.  The SIgA level was significantly lower one day before the EBV-DNA expression.
Our Suggestion: Take 4 to 8 tablets of Organic Chlorella daily.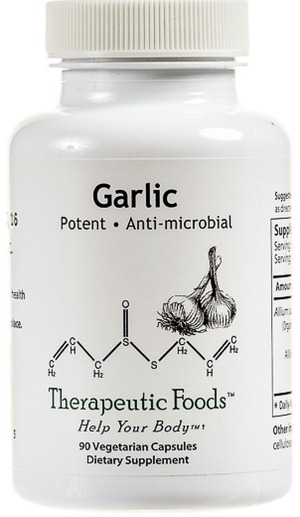 Our Organic Garlic is an exceptionally potent supplement boasting four to five whole cloves of organic garlic in every capsule.  Known as the Russian Penicillin, garlic has been used for centuries therapeutically as a broad-spectrum antimicrobial; and over the last thirty years this has been our focus as well.
Each bottle contains 90 capsules of pure organic garlic with antimicrobial high actives.  This QAI Certified garlic is exceptionally potent at 10,000 ppm alliin.  At 400mg garlic per capsule this translates to 2.65 mg of allicin per capsule.
Our Suggestion:  Take one to two capsules and open them up, pouring the powder into a glass of water.  Stir, allowing the whole garlic clove powder to react with the water.  In about 40 seconds you will have freshly produced allicin, garlic's premier antimicrobial substance.  Swig it around in your mouth, slowly swallowing.  You are treating the whole mucous membrane of the GI tract with this powerful broad spectrum antimicrobial for a lot of pathogens. You may add a teaspoon of No7 to the water for more system boosting of probiotics, nutriceuticals, and phyto nutrients.
References:
Ankri  and Mirelman. (1999). Antimicrobial properties of allicin from garlic. Microbes and Infection; 1(2):125-129.
Bakri and Douglas. (2005). Inhibitory effect of garlic extract on oral bacteria. Archives of Oral Biology;50(7):645-651.
Daele, J., & Zicot, A. F. (2000). Humoral immunodeficiency in recurrent upper respiratory tract infections. Some basic, clinical and therapeutic features. Acta oto-rhino-laryngologica belgica, 54(3), 373-390.
Otsuki, T., Shimizu, K., Iemitsu, M., & Kono, I. (2011). Salivary secretory immunoglobulin A secretion increases after 4-weeks ingestion of chlorella-derived multicomponent supplement in humans: a randomized cross over study. Nutrition Journal, 10(1), 91.
Shmaryahu, A., Carrasco, M., & Valenzuela, P. D. (2014). Prediction of bacterial microRNAs and possible targets in human cell transcriptome. Journal of Microbiology, 52(6), 482-489.
Staedel, C., & Darfeuille, F. (2013). MicroRNAs and bacterial infection. Cellular microbiology, 15(9), 1496-1507.
Yamauchi, R., Shimizu, K., Kimura, F., Takemura, M., Suzuki, K., Akama, T., … & Akimoto, T. (2011). Virus activation and immune function during intense training in rugby football players. International Journal of Sports Medicine, 32(05), 393-398.

Sincerely yours,
Seann
We have developed our products based on scientific research and/or the practical experience of many healthcare practitioners. There is a growing body of literature on food based nutrition and supplements and their application in support of our health. Please use our products under the advisement of your doctor.
Green Facts:


See this amazing video, A Thousand Suns, of the people of the Rift Valley in Africa who have real answers on how we can truly work with nature and feed the world.  It cuts to the heart of the matter, what we must do to create a real Great Revolution in Africa, and the rest of the world as well.


©2005 – 2017 BioImmersion Inc. All Rights Reserved